Wetsuits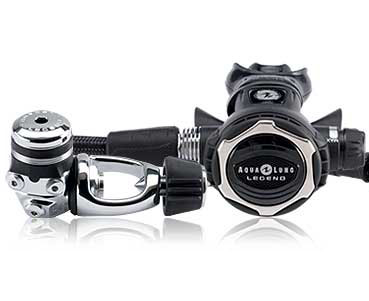 Product Name :
Aqua Lung Legend LX
The Legend LX is the top of the line fully adjustable regulator complete with an Auto Closure Device (ACD) feature that seals the inlet fitting as soon as the regulator is removed from the cylinder valve.
Environmental dry chamber creates a first stage that is completely sealed, keeping water and contaminants out of the regulator's first stage.
Pneumatically balanced second stage makes this superior breather at all depths and conditions.
User adjustment knb allows you to be in full control of breathing effort by adjusting for currents, depth or even surface swimming.
Copyright © 2012 MEGURO.All rights reserved